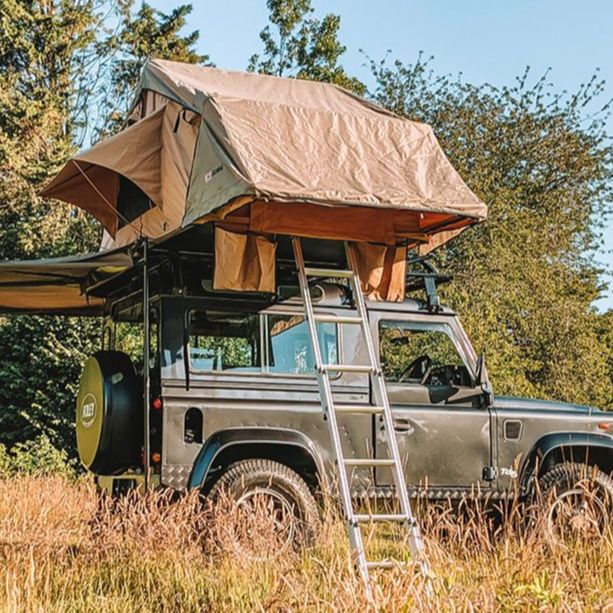 Categories:
Contact person
Business Details

Map

Reviews

Gallery
LandyCampers combines your next camping trip with the spirit of the iconic and capable Land Rover Defender! Each hire of one of our highly maintained and fully expedition equipped 'Landies' with roof tent and awning includes comprehensive insurance, road-site assistance and an extensive range of gear for your trip: bedding, cool box, cooking and kitchen equipment, battery generator and more.

Taking a LandyCamper on your next trip will transform your holidays into a sustainable, low impact adventure close to nature. Pick-up and drop-off is at our HQ in Essex, just minutes from the medieval market town of Saffron Walden and the perfect starting point to explore the South East of England, while the capable 4x4 will let you access even the most secluded camping spot.

No other vehicle radiates a thirst for adventure and the outdoors like our Defenders and we promise: it's contagious.

From roof tent to kettle: As we have taken care of all the packing, all you have to do is enjoy the drive, find your favourite spot, pop-up the tent, roll out the awning and enjoy the view!